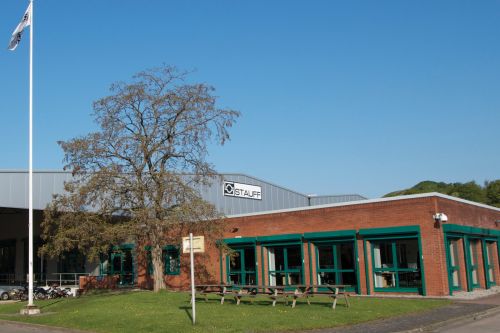 United Kingdom
Sheffield Head Office
STAUFF UK Ltd.
500, Carlisle Street East
Off Downgate Drive
Sheffield, S4 8BS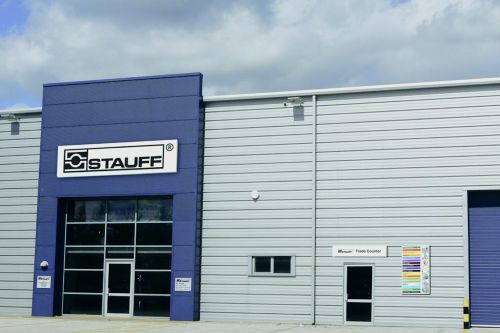 United Kingdom
Southampton Company Office
STAUFF UK Ltd.
Unit 9, Southampton Trade Park
Third Avenue, Millbrook
Southampton, SO15 0AD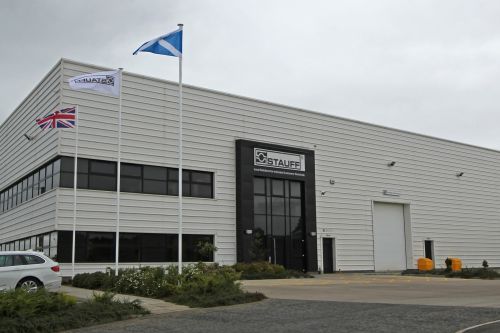 United Kingdom
Scotland Company Office
STAUFF UK Ltd.
Badentoy Avenue
Badentoy Industrial Estate
Portlethen
Aberdeen, AB12 4YB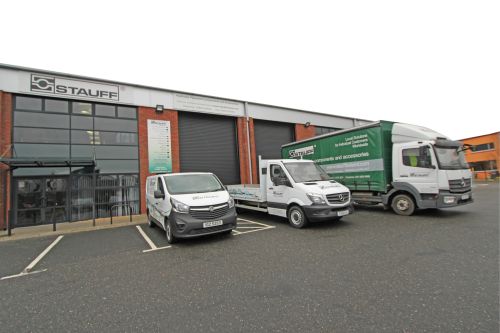 United Kingdom
Northern Ireland Company Office
STAUFF UK Ltd.
Block B, 9 Ferguson Drive
Knockmore Hill Industrial Estate
Lisburn
County Antrim, BT28 2EX
STAUFF UK was founded in 1976.
From the headquarters in Sheffield and the other branch offices in Southampton (England), Aberdeen (Scotland) and Lisburn (Northern Ireland), the company today sells the entire range of STAUFF products for hydraulic systems and offers customers and users throughout the country competent advice and support.
STAUFF UK maintains its own tube bending centre and offers production and pre-assembly of individually tailored, ready-to-install tubes and systems as well as assembly of hoses.
The following foreign markets are supported from the UK: