Use of aluminium in mechanical and plant engineering
Components and entire assemblies on sailing boats and yachts made of special seawater-resistant and high-strength aluminium alloys.
The benefits of using aluminium in machine and plant construction are abundant: although aluminium is considered to be a light metal with a density of 2.6 to 2.8 g per cm3, which offers a potential weight savings of up to 66% compared to steel and stainless steel, it still has exceptional strength considering these properties.
However, the design and concept of steel constructions can often not be transferred one-to-one, due to the higher malleability and lower residual stress of aluminium components.
×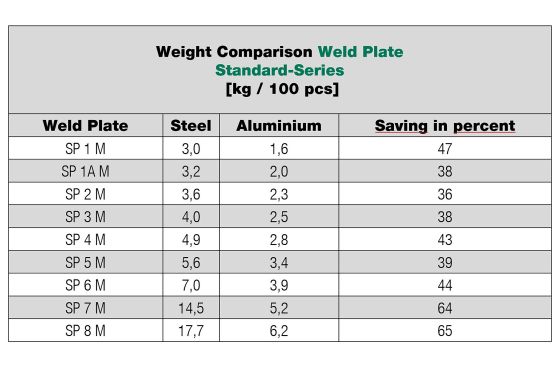 ×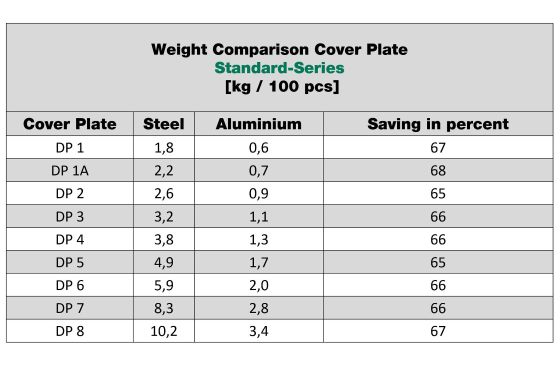 ×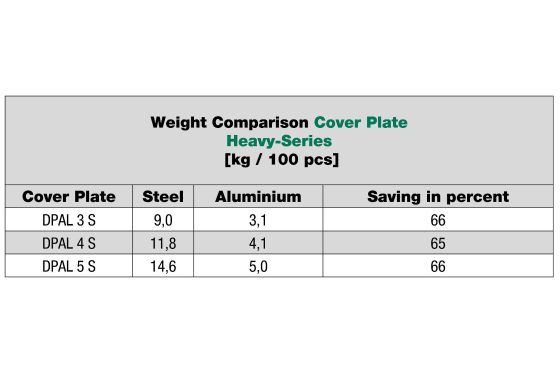 An additional benefit is the aluminium's inherent resistance to corrosion: When exposed to oxygen, the light metal forms an oxide coating, which is immediately regenerated upon permeation. Standard processing methods, such as MIG, TIG and CMT welding can easily be used on aluminium without hesitation – particularly on substrates that are also made of aluminium. In some instances, they can be carried out more easily, more quickly and using simpler equipment, which results in further financial benefits for the user. The magnetic neutrality is also a beneficial side effect of using aluminium in many instances.
Aluminium in the Ship Construction Industry
There is an increasing trend towards using special seawater-resistant, high-strength aluminium alloys for components and assemblies on sailboats and yachts. The reason: these materials, which contain small portions of magnesium, manganese and silicon in addition to aluminium as the main component, are popular due to their high-quality and attractive appearance. In contrast to wood, they do not require continuous treatment or sealing.
Even on ferries and cruise ships, a significant proportion of the assemblies and floors of the upper decks are made from aluminium profiles and plates. The lighter weight facilitates a higher loading capacity, greater distances and lower energy costs. At the same time, the ship's centre of gravity can be placed as low as possible. 
Approximately 750 tons of aluminium plates and profiles were used in this way to construct the Voyager of the Seas – with a gross tonnage of more than 137,000 still one of the largest passenger ships even more than 20 years after its construction at Aker Yards in Finland (Aker Kvaerner at that time).
Voyager of the Seas
The Voyager of the Seas is the type ship of the Voyager class. It was built in Turku, Finland, and delivered in 1999.
Together with her four sister ships of the Voyager class built between 1999 and 2003, the Voyager of the Seas was one of the largest cruise ships in the world until the Queen Mary 2 entered service in January 2004.
Weld Plates and Cover Plates in Aluminium
For pipe and tube clamps (as well as for hose clamps and cable clamps) in the Standard Series as per DIN 3015 (Part 1), which are designed for easy and secure fixing of pipes and tubes with outer diameters from 6 mm to 102 mm, STAUFF is offering an aluminium alternative for all dimensions of mounting hardware such as cover plates and weld plates. 
Aluminium Mounting Hardware in the STAUFF Online Shop
Even in the Heavy Series as per DIN 3015 (Part 2), certain components and sizes are available in aluminium. 
The dimensions and material thicknesses of the aluminium components correspond to the standard versions generally made of steel or stainless steel, and therefore facilitate the use of bolts of conventional types and lengths, using the usual recommended tightening torques.
Due to the low tendency to corrosion when in contact with aluminium, the use of bolts with the standard STAUFF zinc/nickel coating (material code W3) is no problem. 
The radial holding forces of tested pipe and tube clamps in the direction of the cover plate, which were determined and documented with a tensile/compression testing machine under controlled conditions at the STAUFF Technology Center, meet the required values. 
By the way: Aluminum mounting hardware is also gaining popularity in other application areas, such as rail vehicles and municipal vehicles, where weight reduction is also playing an increasingly important role.
Contact corrosion
Contact corrosion (also known as bimetallic corrosion or galvanic corrosion) according to DIN EN ISO 8044 is corrosion caused by the electrochemical reaction of two different metallic materials or other electron-conducting solids. The prerequisites are a different position in the electrochemical voltage series, different corrosion resistance of the materials, their direct contact and joint wetting by an aqueous corrosion medium.
Rate and Comment
Rate posts in the STAUFF blog with just one click or leave feedback and suggestions as a comment – without registration
The editorial team of the STAUFF blog appreciates feedback and suggestions. Accordingly, readers can now not only rate all posts, but also leave comments as guests without prior registration.
And it's that simple:
Read or view the article.
Scroll to the bottom of the page.
Rate the post with just one click.
Enter a comment.
Submit your comment as a guest (only your name is required) or create a user account.
After the comment has been reviewed and approved by the editorial team, it will be published online.
What do you think of this new feature?
Please share your opinion with us now using the rating and comments function!

STAUFF Newsletter
Receive automatic e-mail notifications about new posts on the STAUFF Blog