On July 21st, 1972, exactly 50 years ago, German entrepreneur Arnold Menshen founded STAUFF USA in Hackensack, New Jersey. Exclusively for the STAUFF Blog, Knut Menshen, Chairman of the Advisory Board of LUKAD Holding, former CEO of LUKAD Holding and elder son of the company founder, shares his memories about the early beginnings of STAUFF Corporation and the successful development of business in the United States.
Arnold Menshen's love and admiration of America
The full story of STAUFF USA begins much earlier than 50 years ago and has plenty to do with Arnold Menshen's love and admiration of America.
Back in 1944 during World War Two, when Arnold was 16 years old, he was drafted into the German army to fight as a 'Flakhelfer'. Shortly after he joined the troops readying for combat, Arnold and a number of other soldiers were captured by American soldiers somewhere close to Osnabrück; on the way to a prisoner of war camp, when the truck full of soldiers made a stop, Arnold recognized the opportunity to jump off the truck, heading deep into a field of sunflowers to hide from the enemy. According to Arnold, the American soldiers did not shoot, or in any way try to come after him, and he was able to flee from the immediate area till he found a spot to hide. For months to come he stayed in the area working for room and board at a local blacksmith's shop before beginning to make his way back to his family in Werdohl, after the war had ended, near the end of May 1945.
Arnold was forever thankful to the American soldiers for letting him go. He never tired of recounting that story, underlining how much he admired those soldiers for sparing his skinny hide, and he often went on to add other fond memories of American soldiers' good behavior among the German folk during and after the war. Through the decades Arnold never wavered in his admiration and love of America and all that it had to offer.
First inquiries for clamps from the United States
Roughly two decades later, near the end of the sixties, Arnold was seeing the fruits of focusing on establishing the STAUFF clamp business in Germany; meanwhile inquiries began coming in from other countries and it became clear that the time had come for selling the clamp internationally. Among those inquiries were some from the United States and Arnold was immediately enthusiastic about pursuing a way forward to sell clamps in America; so for a number of years thereafter he devoted plenty of time and energy to selling clamps in the U.S. 
For one, he remembered, Heinz Reichhart, formerly employed at Brüninghaus in Werdohl; Heinz had moved to the U.S. to work in sales for another German company, Buderus, located in Hackensack, New Jersey. Initially Arnold looked to Reichhardt and Buderus to gain a foothold for STAUFF clamps in the U.S. market, but the firm had nothing to do with hydraulics, which prompted Arnold to travel to America himself to get to know the American market personally. And he did so despite initially not speaking or understanding English at all.
Pivotal decision to open STAUFF USA
After traveling there quite often, in 1972, Arnold made the pivotal decision to open STAUFF Corporation with Heinz Reichhart as CEO. Shortly after Heinz took over it became clear that he wasn't the right man for the job and Arnold thought of another old aquaintance, Erich Hartmann, again from Werdohl, who had moved to the States. It didn't take Arnold long to convince Erich he was the right man to take over at the helm of STAUFF.
With Erich as CEO the business started to take off and soon after the advantages of local production became clear; as a result STAUFF USA started to produce clamps on a 40 ton Krauss Maffei injection molding machine and would purchase necessary metal parts from a stamping factory in New Jersey. As the business potential grew, additional key hydraulic products, such as ball valves and test points, were purchased from established manufacturers of hydraulic components in Germany. The earliest U.S. distributors were Paul Monroe in Los Angeles and Carrier Oehler in Chicago.
Relocation to Waldwick, New Jersey
Over the next few years STAUFF USA had taken hold as a strong partner within the hydraulic distribution market in the U.S.
To further solidify and expand the business STAUFF was relocated to Waldwick, New Jersey in 1977, sharing a property with the Menshen Plastic Business that had expanded to the United States two years earlier.
Turbulent times full of challenges
The start of the eighties turned out to be turbulent and a time full of challenges for STAUFF USA. One particularly stressful turn for the business came when the then CEO, Dirk Baukhage, died unexpectedly. At the time Manfred Riegg was at the helm of Menshen USA; fortunately Manfred was willing and able to also become CEO of STAUFF.
With Manfred at the helm, STAUFF continued to grow over those years, so much so that the business was moved and expanded in the current building. Meanwhile Peter Anderton had been hired to comanage STAUFF with Manfred and following the move Peter took over as CEO and Manfred once again was able to give his full attention to the Menshen USA business.
As CEO Peter Anderton had the foresight to recommend opening an office and warehouse in Canada as well as establishing a second U.S. location in Ann Arbor, Michigan. These were right steps for STAUFF in North America and the firm continued to grow.
As of 2022 Jeff Behling has been the CEO at STAUFF for nearly a decade; in that time, Jeff and the STAUFF team have successfully expanded the business to include tube bending activities along with complete tubing systems to supply North American customers in complement to STAUFF tube bending offerings worldwide. This new category for STAUFF USA and the need for more warehouse space in general necessitated yet another relocation, resulting in the newest operation in Canton, Michigan which replaced the Ann Arbor, Michigan operations.
By the spring of 2022 STAUFF USA reached an important milestone with the very successful introduction of SAP in both Canada and the U.S., as well as getting started with an e-commerce state-of-the-art technology platform designed to make doing business with STAUFF even easier for customers and exploiting new markets, like the MRO market, in the future.
Over the past two plus years significant challenges have been accumulating including the corona virus pandemic, mounting geopolitical pressures, and inflationary impacts — all felt around the world.
Throughout its 50-year history STAUFF USA has risen to the occasion again and again with hard work, dedication and cooperation with partners near and far. May the next 50 years be as or even more successful …
Happy Birthday and congratulations to the management and the entire team at STAUFF USA for reaching this fantastic milestone!
Please join me in celebrating the 50th anniversary of STAUFF Corporation by leaving a comment below this post.
About Knut Menshen
Knut Menshen, the elder son of company founder Arnold Menshen, joined the family business in 1988.
For almost 30 years, he led the activities of STAUFF Germany and the STAUFF Group worldwide as Managing Partner. After the foundation of LUKAD Holding in the year 2000, he took over the overall management of the group of companies as Managing Partner until his retirement at the end of 2016.
After retiring from the operating business, Knut Menshen became Chairman of the Advisory Board of LUKAD Holding. In this role, he continues to support STAUFF as a strategic advisor. He takes a special interest in the further development of the role of the partners, digitalisation and company and market development.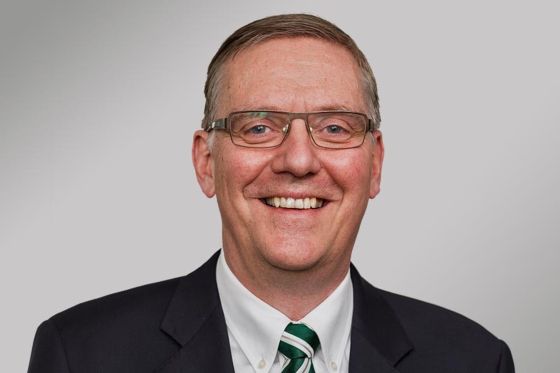 Contact STAUFF in the United States and Canada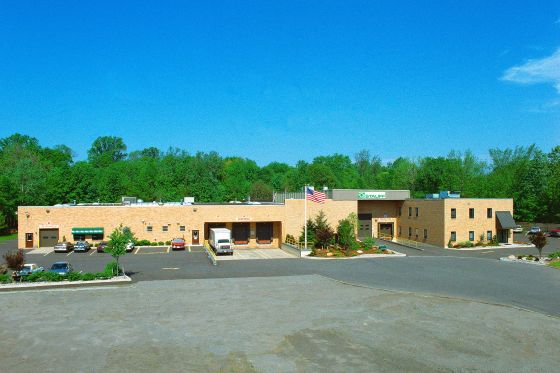 United States
Waldwick / New Jersey
STAUFF Corporation
7 Wm. Demarest Place
Waldwick, 07463-1542
New Jersey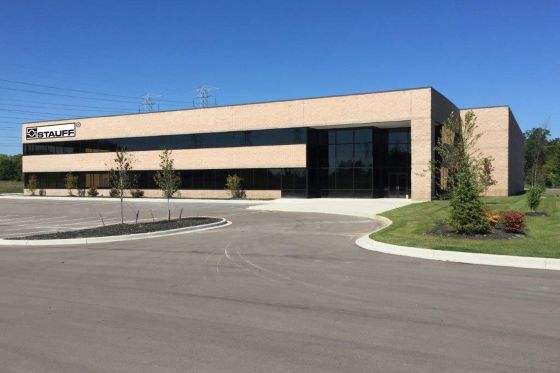 United States
Canton / Michigan
STAUFF Corporation
42650 Executive Drive,
Canton, 48188
Michigan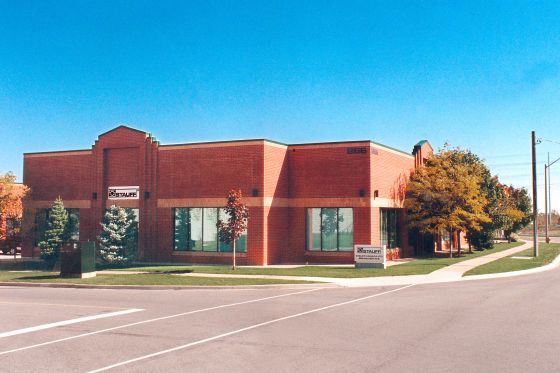 Canada
Scarborough / Ontario
STAUFF Canada Ltd.
866 Milner Avenue
Scarborough
Ontario M1B 5N7

Newsletter Subscription
Receive automatic e-mail notifications about new posts on the STAUFF Blog