Potential of Hydrogen as an Energy Carrier of the Future
Hydrogen H2 will make a significant contribution to sustainability and environmental protection in the future and is thus a decisive factor in decarbonising the existing energy supply. At the same time, Hydrogen is amazingly versatile: the areas of application range from feeding it into the natural gas grid for domestic energy and heat supply to providing process heat in industry and fuel cells for stationary or mobile use.
What is Hydrogen?
Hydrogen H2 is a gas. It is present on earth, but almost exclusively in chemical compounds with e.g. water, acids, hydrocarbons, etc.
Hydrogen is obtained by splitting water (H2O) into oxygen (O) and molecular Hydrogen (H2). If this is done with the help of electric current, it is called electrolysis. The decisive advantage for the climate is that the electricity required can easily be generated from renewable energies and thus at the same time helps to store them independently of demand.
Moreover, not only during the production, but also during the transport and use of Hydrogen to generate heat or other useful energy, only water is released as a "waste product", no CO2.
In the meantime, research is being conducted into other promising processes: for example, Hydrogen and solid carbon (carbon powder) can be obtained during the pyrolysis of methane or natural gas.
STAUFF Clamps for Hydrogen Applications
As in many other applications, the fastening of pipes and tubes in the Hydrogen industry needs to be as secure as possible.
For this reason, Original STAUFF Clamps in block form are often used in Hydrogen applications. Mostly, products of the Standard Series according to DIN 3015 (part 1) are used for external diameters between 6 and about 16 mm. This clamp series, which is quite light and compact compared to other fastening variants, is suitable for normal applications in the high-pressure range with low dynamic loads (e.g. pressure peaks) and without significant mechanical effects (e.g. impacts or shocks) on the pipe/tube. The Standard Series fully covers all common metric and imperial diameters in the range from 6 to 102 mm.
Alternatively, STAUFF Clamps for Hydrogen applications are also available in a Heavy Series according to DIN 3015 (part 2), in a Twin Series according to DIN 3015 (part 3) and other versions.
Extra Protection against Ignition with Electrically Conductive Plastic Clamps from STAUFF
As Hydrogen can be ignited extremely easily under high pressure, it is imperative that operators of Hydrogen systems provide suitable protection against this potential danger. STAUFF Clamps made of the electrically conductive plastic PP-EC play an essential role here.
In contrast to STAUFF plastic pipe clamps, which are made of conventional Polypropylene (PP) material as standard, the variant made of PP-EC has a lower surface resistance (less than 104 Ω according to IEC 61340-5-1). They therefore do not have an insulating effect, but a conductive one, and thus effectively prevent possible ignition of escaping Hydrogen by uncontrolled static discharge. Under certain circumstances, it may even be possible to dispense with external earthing of the pipe/tube when using electrically conductive supports.
×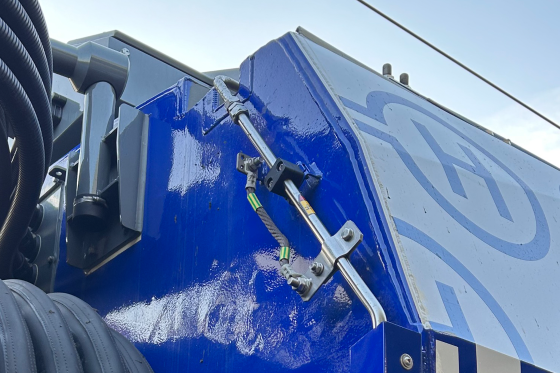 ×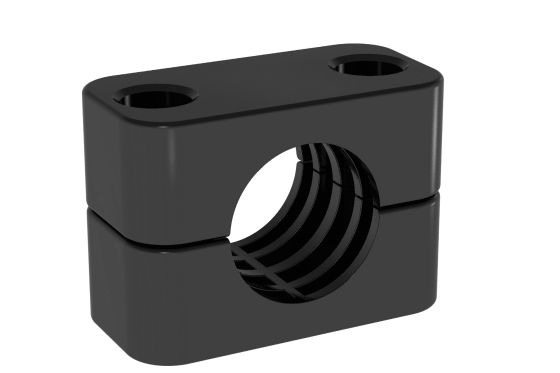 STAUFF clamps are modular in design, significantly lighter and often also more space-saving than comparable metallic (and therefore per se conductive) clamps, supports, holders and other fixings.
DIN 3015 Clamps in the STAUFF Online Shop

Newsletter Subscription
Receive automatic e-mail notifications about new posts on the STAUFF Blog