Earlier this year, STAUFF France took another step on its way to become a full-range supplier of ready-to-install port-to-port solutions for hydraulic and fluid power applications.
Already in January, a state-of-the-art all-electric tube bending machine and other production equipment were put into operation at the company's headquarters in Vineuil near the city of Blois in the Loir-et-Cher département.
Now, customers throughout STAUFF France's sales territory (which also includes Algeria, Andorra, Monaco, Morocco and Tunisia) can be supplied not only with individual hydraulic line components (such as tube and hose clamps, tube connectors, hose connectors, flanges, quick couplings, ball valves and more) but also with manipulated and pre-fabricated tube assemblies made of steel, stainless steel and other materials.
Tube Processing Order at STAUFF France
In the course of the pre-fabrication, manipulated tubes can be assembled with further components, resulting in sometimes extensive and complex customer-specific kits and assemblies. In particular, original equipment manufacturers among STAUFF France's customers greatly appreciate this option, because purchasing kits and assemblies instead of individual components saves valuable time and capacity, e.g. in procurement and stocking as well as in assembly.
The tube bending machine at STAUFF in France is now part of the worldwide STAUFF network in currently 9 countries.
By connecting the machines, manufacturing parameters can be easily exchanged among each other as needed. As a result, especially globally operating original equipment manufacturers have the possibility to obtain identical products sourced from several STAUFF companies worldwide without considerable additional organisational effort. Similarly, by connecting the tube bending machines, production peaks at STAUFF can be balanced out and orders can be transferred from one location to another as easily as possible.
Service Portfolio: Manipulated Tubes from STAUFF France
Independent application consulting and engineering
Analysis and optimization of existing and design and development of new systems, units and modules
Automatically controlled and monitored bending of seamless precision tubes made of carbon steel (Zistaplex®, Zista® Seal, zinc plated, phosphated, untreated), stainless steel, copper and various special materials in a large variety a common metric tube diameters up to 35mm and wall thicknesses up to 5mm as well as lengths up to 6 metre
Automatically controlled and monitored assembly of cutting rings and union nuts 
Tube end forming with STAUFF Form EVO and other common systems
Assembly of additional system components (clamps, tube connectors, flanges, ball valves, manifolds, test points etc.)
Combination of several individual pipes and tubes to comlex units and modules
Testing according to standard or customer's specification
Cleaning to achieve specific cleanliness levels and specifications
Sealing and protecting the tube ends and other connections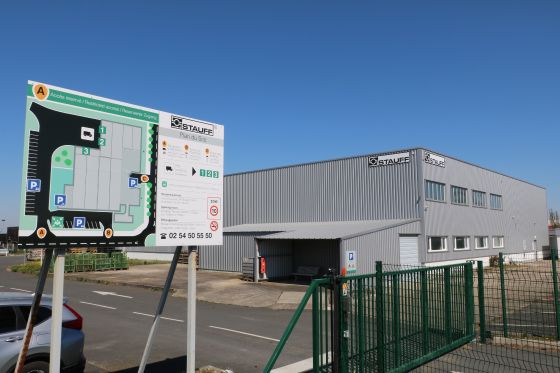 France
Vineuil
STAUFF S.A.S.
230, Avenue du Grain d'Or
41350 Vineuil

Newsletter Subscription
Receive automatic e-mail notifications about new posts on the STAUFF Blog