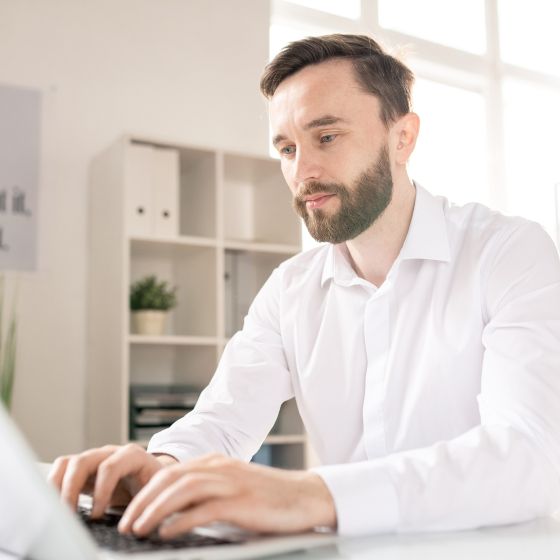 Product Specialist for Filtration Technology
Any questions about the products on this page? Get in touch now!
STAUFF operates a complete online database for the interchange of replacement filter elements for hydraulic and lubricating oils,  heavy fuels, water, chemicals and coolants applications - equal in form and fit to the original products while maintaining or surpassing their performance. The database is directly accessible under the internet domain www.filterinterchange.com.
Features and Benefits
Direct access to over 65,000 data sets for various international manufacturers
Cross-references for almost all common filter brands and types
Ongoing updates and expansion of the database
Comfortable watch list functionality to document and permanently save your search results
Option for requesting prices and delivery times without obligation – directly from the manufacturer and with a corresponding enquiry history
The search routine contains more than 65,000 saved records, giving a unique overview in this form of market-customary replacement filter elements for mobile and industrial hydraulic applications. Entering at least 3 arbitrary, consecutive characters of the manufacturer's original code will return the code of the equivalent STAUFF replacement filter element. Users can access further information or download corresponding technical data sheets in PDF format.
Even if a search returns no result, a general enquiry can still be sent to the company which will be processed by our highly qualified staff.
It goes without saying that the entire service is free of charge and accessible without registration. Only the enquiry function requires valid contact information.
The online database at www.filterinterchange.com will of course be updated regularly to reflect developments on the market to enable STAUFF to continue to provide a complete search function and guarantee perfect service.