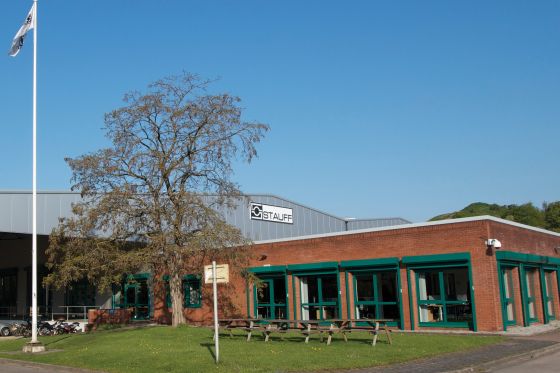 United Kingdom
Sheffield
STAUFF UK Ltd.
500, Carlisle Street East
Off Downgate Drive
Sheffield, S4 8BS
In close cooperation with one of the market leaders for industrial 3D printing, STAUFF now offers the production of fully functional and durable prototypes and small batches of STAUFF clamps for the secure fastening of pipes, tubes, hoses, cables and other components in hydraulics and other industrial applications.
Additive manufacturing in 3D printing is carried out with the highest degree of precision, very quickly and at extremely economical conditions.
And that's how simple it works: Upload the CAD model, select options such as material and colour, get your individual price per piece immediately, specify the quantity, and place the order online. You will typically receive your components within a few working days and pay conveniently by invoice.
STAUFF product specialists will be happy to advise you free of charge on the design optimisation of components and provide support in transferring prototypes to large-batch production.
×