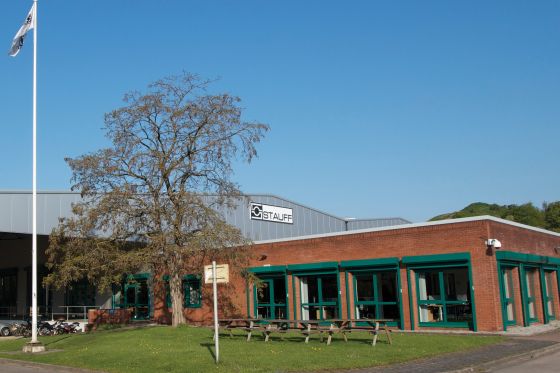 United Kingdom
Sheffield
STAUFF UK Ltd.
500, Carlisle Street East
Off Downgate Drive
Sheffield, S4 8BS
STAUFF UK was proud to once again be part of the NFPC's Open Day, this year celebrating the 10th year of hosting the industry exhibition! 
The Sales team consisting of Clare Lane, Jack Morris, Matt Brierley and Laura Beveridge attended to showcase the STAUFF portfolio of hydraulic products such as: quick release couplings, filtration components, valves, clamps, and much more. The team also wanted to learn from other exhibitors and experts about the latest trends and innovations in fluid power engineering and related fields.
The exhibition had 60 different companies who deal with hydraulics, pneumatics, compressed air, electronics, fluid power, automation and control.
The day was filled with different technical lectures, these included:
"Functional Safety for Fluid Power" by Fortress.
"Condition Monitoring" by Baluff
"Future Intelligence Servo Pump Variable Speed Drives" by Voith
As a result of attending, the team gained valuable insights and feedback from the visitors and the lectures, some new business opportunities and collaborations, and a better understanding of the current and future challenges and opportunities within our industry. Everyone who attended the event had a chance to see some of the cutting-edge technologies and solutions that are shaping the future of fluid power engineering.
What is the NFPC?
 
NFPC provides various training opportunities within fluid power engineering, which includes hydraulics, pneumatics, electronics, and control systems:
Short Courses
Webinars
Qualifications
Apprenticeships
Bespoke programs for various industries and applications
Their advisory and strategic planning group consists of over 60 companies with national and international backgrounds, including representatives from STAUFF UK. They operate three highly commended technical centres that are equipped with the latest technology and skilled instructors. The centre is based in Worksop, Nottinghamshire, UK.