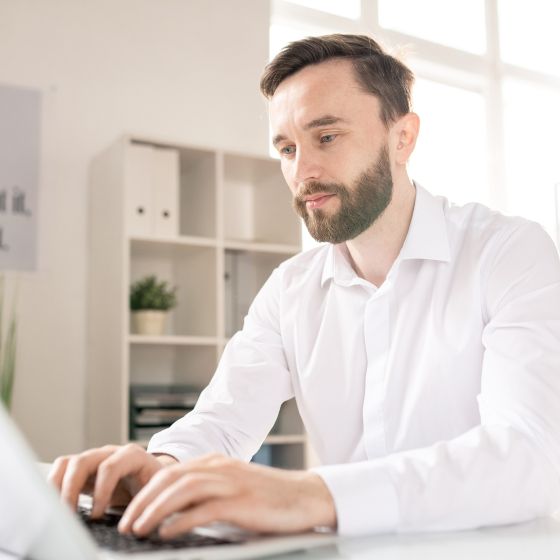 Product Specialist for Pipe, Tube and Hose Connectors
Any questions about the products on this page? Get in touch now!
The crimping values only apply to hoses within DIN tolerances and/or with comparable hose types within SAE tolerances.
This table of crimping values does not release the person/company assembling the hoses from carrying out the requisite individual tests on the hose and hose lines to comply with DIN and other standards.
Subject to technical modifications.
With the charts published here, all previously provided charts with swaging parameters automatically become void.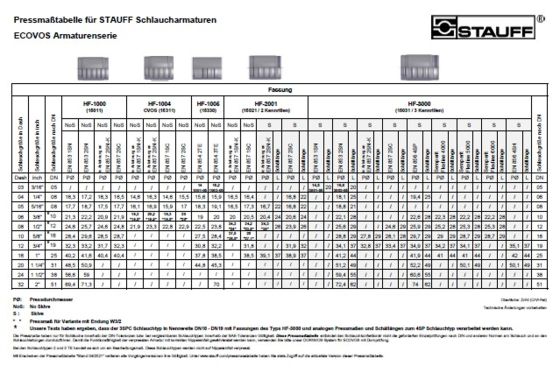 Swaging table for STAUFF hose connectors series ECOVOS
Swaging table for STAUFF hose connectors series ECOVOS+ and MULTIVOS